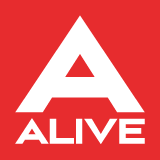 On Tap: Pretentious Barrel House
"More and more breweries across Columbus — Actual, Platform, Kindred, Wolf's Ridge, Lineage and others — have tinkered with the style, but no one has focused solely on them like Pretentious..."
"Today, at Pretentious Barrel House, a brand new tap room and barrel house recently opened in the Milo-Grogan Arts District, all of their beers are puckered purposefully..."
Pretentious Barrel House//EP///.00009
Check in with the Glassy eyed crew as they get sour this week. Nerd talk takes a back seat as the geeks sit down with Josh Martinez owner & operator of the newly opened Pretentious Barrel House located at 745 Taylor Ave Columbus Ohio...
Pretentious Barrel House Focusing Solely On Sours
"You can do whatever the hell you want, it's like the wild west."
That's what Joshua Martinez, owner and brewer for Pretentious Barrel House, says is the reason for his interest in sour beer, in which his new brewery is specializing...
Pretentious Barrel House - Columbus, Ohio, USA
I was impressed by how put-together everything was for being open just over a week. Attention went into every detail, down to the tulip glassware and the Pretentious stickers. And science geeks might notice that the Pretentious logo is a molecule of lactic acid, which is a key component in brewing sour beers...
City's First All-Sour Brewery and Taproom Now Open
Sour beer fans will find a haven at Pretentious Barrel House...
Pretentious Barrel House Offering Sour Beers From Its East-Side Taproom
"While craft breweries continue to open across Central Ohio, the newest addition to the local scene can claim it's doing something truly different..."